Sometimes we just can't do things alone. It's perfectly okay to admit because some people are pretty good at motivating others. If we want a good idea of what an excellent accountability buddy (AB) can do for you, check out Russell Westbrook's commercial for Jordan.
Okay, so we're not all training to play in the NBA, but can you see the mentality? We can all acknowledge when we feel too tired or too beat to keep going. It goes without saying that a strong mind and a strong body go hand in hand. If we don't have the fortitude of mind, we're going to last a lot shorter than we think we can.
That's where an AB comes in.
Who is an AB? How do I find one?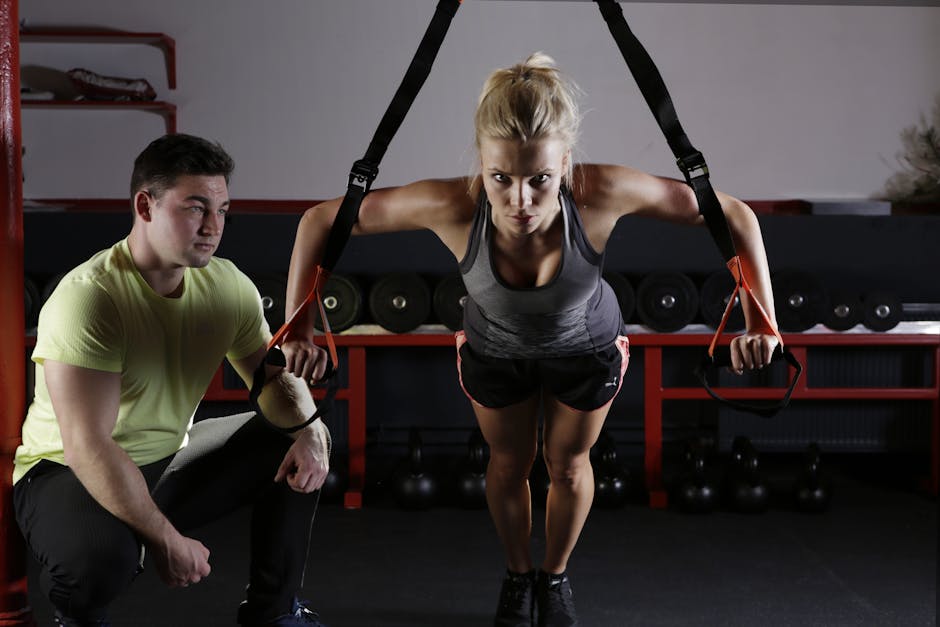 This is someone, maybe a relative or close friend, who is as adamant about improving themselves as you are. Their job isn't to beat you down and insult you—its to build you up. If your head just isn't in the game consistently, it's their job to make sure it gets there.
Your AB doesn't have to be a friend or relative. Maybe this person can be your personal trainer or sports coach.
To find a successful AB, you need to identify someone who is as committed as you are (or even more so). The AB will also have a duty to themselves to make sure that they are ready and willing to help you whenever you're not feeling down to exercise.
Becoming an AB is not an easy task. The stakes of responsibility are raised for the both of you and it can be just as easy for one or both of you to skip out altogether. However, it can be as simple as texting each other that it's time to go for a run or head to the gym.
Depending on your competitiveness, you and your AB may be on different levels in terms of what both of you want to get out of this. If one of you an amateur and the other is a professional athlete, you may need to rethink the situation a little.
Nevertheless, it comes down to whether both of you are ready to become committed to physical fitness with the intent of physical and mental growth.
Non-Human ABs
Your AB doesn't even have to be human, or alive for that matter. Apps like MyFitnessPal and MapMyRun can incentivize you to keep trudging onwards by displaying your progress. It can be hard to stick with a routine when you don't see any progress in yourself. That's where these apps and others like them come in.
They'll track progress like calories and diet so you can better fine tune your workouts. These apps get into the little details that a regular human simply can't. As we've mentioned time and time again-exercising is just about exercising. It's also about eating healthy and being consistent.
Studies have shown that we work even harder when the stakes are raised. Many of these fitness apps have the ability to share your stats on forums and social media. It will definitely be intimidating at first, but showing others your progress can boost your confidence levels and maybe even inspire others to do the same.
If you want an interesting non-human AB, look into the RockClock by none other than The Rock himself. It's an app he constructed himself and features his own voice. If you ever thought his voice was inspiring, just wait until he wakes you up in the morning and tells you to get cracking!
The RockClock is available for iOS and Android download from their respective stores
How can YOU be a good AB?
You can mimic your AB's behavior for someone else, but the key on your part to being a good AB is to be yourself. Don't try to be the coach that cusses out their players and threatens them with running to make them work harder. For you to be a good AB, you need to encourage and build up.
Even the best coaches in sports realize that they need to give their players confidence instead of routinely pushing them down. We're not trying to imitate Friday Night Lights over here, but patience and consistency are what are going to improve your health.
Here are some things you can do to be a good AB:
Text when its time to workout
Check in about goals
Correct movements 
Encourage when they are not feeling up for it
We're sure you can come up with more diverse and creative methods to inspire your partner. The key words are inspire, encourage, and build. Think of all the great coaches in your life or that you admire. What made them so great and respected?
Chances are these people were tough on the people under them but at the end of the day cared for them and their well-being.
Overall
Let's go over what you should look for in an AB and what you should be if you are an AB for someone else:
Consistency
Constructive criticism
Helpful, cheery
Passionate
A friend
Hopefully, you can find someone that fits most if not all of these categories. Nobody's going to be perfect in their criticism. The key with an AB is a sort of roundness in their advice, encouragement, and criticism.
We hope you can get to a point where you no longer need an AB. Your AB shouldn't revolve around your life telling you to do every basic exercise everytime you feel tired. The goal is to get to a point where you can take command of your own endurance and push on even when your body is telling you not to.